Vaccine Immigration Waiver
For United States Immigrants Seeking Immigration Attorney Assistance
Meet Christina Xenides – Immigration Attorney
Christina Xenides is an experienced immigration attorney who has represented thousands of individuals in a variety of applications for both immigrant and non-immigrant status.
She is well-versed in all aspects of U.S. immigration law. She also has extensive experience litigating cases in immigration court as a removal defense attorney and has successfully appealed many cases to the Board of Immigration Appeals.
Member of The American Immigration Lawyers Association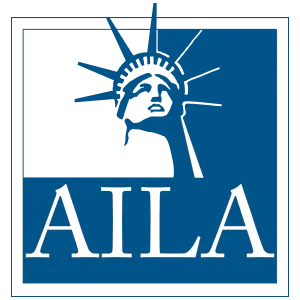 Fill out the form below to get started with a case evaluation:
We care about your privacy. Your information is confidential.
"Christina and Yesennia was very professional and advocated on my case requirement questions and concerns with patience and empathy. I have relished your knowledge and communication. My sincere appreciation and Thank you so much for your great work on my behalf."
Find Out If You Qualify for a Vaccine Immigration Waiver
Do not let vaccines hold you back from immigrating to the United States. If you oppose receiving a COVID-19 vaccine or any other vaccine, you may qualify for a waiver.
Why the need for a vaccine waiver?
If you do not have an approved waiver, you may be denied U.S. permanent residence. Whether you are adjusting status or applying for an immigrant visa abroad, a medical exam must be performed which includes certain vaccinations.
What does the immigration medical exam consist of?
The immigration medical exam consists of a review of the applicant's medical history, physical exam, x-rays and blood tests. It also consists of several vaccinations.
Available Exemptions for the Vaccine Waiver
An applicant can obtain two different types of waivers: medical and non-medical. Medical waivers are available upon a physician's recommendation. Non-medical waivers are available when vaccinations are against your religious beliefs or moral convictions.
Simple & Fast Process
Fill out the form requesting a case evaluation
A paralegal will reach out to you to schedule a consultation with an experienced immigration attorney
Prepare waiver
Submit
FAQs
What vaccines are required as part of the Medical Examination for Lawful Permanent Residence?
Under U.S. immigration regulations, an applicant for lawful permanent residency must establish they are not inadmissible to the U.S. on public health grounds, which includes being up to date on certain required vaccinations. Anyone seeking to immigrate to the United States must be vaccinated for the following unless exempted:
Covid-19
Mumps
Measles
Rubella
Polio
Pertussis
Tetanus
Diphtheria
Hepatitis B
Haemophiles influenza type B (Hib)
Varicella
Influenza
Pneumoccoccal pneumonia
Rotavirus
Hepatisis A
Meningococcal; and
Any other vaccines recommended by the Advisory Committee for Immunization Practices
What is an immigration vaccine waiver?
An applicant for permanent residency who is found inadmissible for not being vaccinated may be eligible for a waiver.
USCIS provides "blanket waivers" to applicants who have previously received the required vaccination or can show antibodies (but not for the Covid-19 vaccine), if the vaccination is not routinely available, and in situations where the vaccination is not medically appropriate (including when it is not age appropriate, is contraindicated, there is insufficient time to complete the series, or when it is not flu season). There is no application form required for any of the blanket waivers; if an applicant qualifies, the civil surgeon or panel physician will simply check the appropriate blanket waiver box on the Form I-693.
USCIS may also grant a waiver to the vaccination requirement if the applicant indicates that he or she opposes vaccinations based on religious beliefs or moral convictions. This is commonly referred to as a "vaccination waiver." To obtain one of these waivers an immigrant must submit Form I-601 along with supporting documentation and the filing fee to USCIS.
Who qualifies for an immigration vaccination waiver based on religious beliefs or moral convictions?
USCIS may grant a waiver when the applicant establishes that compliance with the vaccination requirements would be contrary to his or her religious beliefs or moral convictions. These waivers are available to immigrant applicants who are both inside the United States or who are still in their native countries.
To be eligible for this vaccination waiver, an applicant must demonstrate that he/she is opposed to all vaccinations in any form, the objection must be based on religious beliefs or moral convictions, and the religious belief or moral conviction must be sincere. The applicant does not need to be a member of a recognized or organized religion or attend a specific house of worship, as the statute refers to religious beliefs and moral convictions, not religious or moral establishments.
Corroborating evidence to support the background for the religious belief or moral conviction can be helpful if available and credible, but it is not required and the applicant's objection to the vaccination requirement may be established solely through the applicant's sworn statement.
Am I eligible for a vaccination waiver if I have received vaccines in the past?
Yes. The fact that an applicant has received vaccinations in the past is not automatic grounds for the waiver to be denied. The applicant must explain the reasons for having received prior vaccination and explain how their religious beliefs or moral convictions have changed substantially since then.
Do I need a lawyer to obtain a waiver?
While some immigration forms are fairly straightforward and may not require the assistance of an immigration attorney, it is highly recommended that you retain an experienced immigration attorney to help prepare the I-601 waiver for the vaccination requirement.
Immigration forms may sometimes seem very simple, but one mistake can be fatal to your immigration case. Overcoming an inadmissibility ground requires a nuanced understanding of the relevant immigration laws and procedural requirements for filing. Having an attorney with prior experience with this specific waiver will increase the likelihood of a successful outcome.
Our immigration team is very experienced and is available to help.